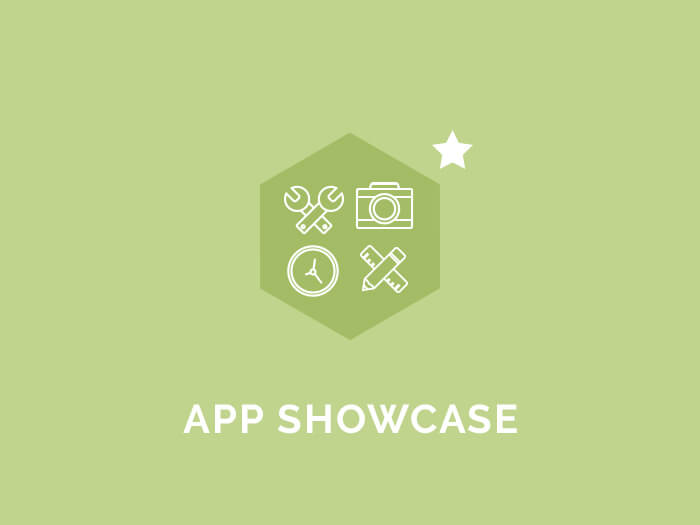 Over the last few years, app makers have progressed in leaps and bounds, with the addition of new technologies. iBeacons support now allow notifications to be sent to your device via Bluetooth across short distances, which can be used for the sales, and art, industry alike. We've also seen an increase in more social-minded features allowing users to create their own communities with chat and user profile features.
We've asked some of our app makers to choose a few apps that show off their main features, whilst also covering a variety of app categories. You'll find fitness apps, small business apps, podcast apps, tourism and even audio guide apps! We're pretty sure there's something for everybody here.
GoodBarber App Examples
MUSEUM FESCH
Type of app: Museum/audio guide
Special Features: iBeacons support, audio streaming
About this app: This app gives you all the information you need when visiting the Fesch Museum in Corsica, the home of GoodBarber. You can listen to audio guides from your phone as you move around the floors of the museum. Also, something unique about this app (and only possible with GoodBarber apps) is the fact that you can integrate iBeacons. How this works is: iBeacons are placed near artworks and they emit a bluetooth signal to your phone as you approach, automatically triggering the correct audio for that piece.
Link: Fesch Museum
App Maker: GoodBarber (Our review)
THA FLY NATION
Type of app: Online publication/social
Special Features: Chat, user profiles/login, community map, music videos, news feed, radio
About this app: Tha Fly Nation is an online publication for hip-hop lovers all around the world. With news articles, music videos and streaming tracks, fans can get their daily fix. What makes this app unique is that it also brings in the community element by allowing users to chat to each other, no matter where in the world they might be. Of course if you're just there for the music, then that's ok too, you can choose to only allow people you know to contact you.
Link: Tha Fly Nation
App Maker: GoodBarber (Our review)
BARCELONA MUSEUM
Type of app: Tourism
Special Features: Save your favourites, map view/what's near me
About this app: Barcelona Museums is an in-depth app featuring all the sites (art and otherwise) of Barcelona, all with beautiful images taken by the app publisher herself. Not only can you read up on the history of specific locations, but you can find out useful information such as opening times, and even buy your tickets and book tours. To make it easier to find what's around you, the map feature shows attraction locations via distance, or on a map view.
Link: Barcelona Museums
App Maker: GoodBarber (Our review)
Shoutem App Examples
CIGAR DOJO
Type of app: Social/community
Special Features: Photo feed, check-in, user profiles/logins, store, discount coupons, store locator/map, events calendar, podcasts
About this app: As you can see from the above list of features, this app isn't just a social app for cigar lovers, it's an all-in-one stop for everything cigar-related. The photo feed is similar in style to a Facebook feed, where users can write something alongside a photo. Other community members can then comment and like posts. You can even add friends and filter the feed to just show friend's posts. Being the most popular online cigar community worldwide has seen the app expand to include a store, and even a podcast feed about the topic!
Link: Cigar Dojo
App Maker: Shoutem (Our review)
GIG PIC
Type of app: Community/photo app
Special Features: User profiles/login, photo upload, photo feed, check-in, music/events calendar.
About this app: Gig Pic is all about the music…and the photos. Don't forget the photos. I guess it could be one of the reasons why there's so many people in front of you at the concert with their phones out? Well, at least someone found a use for those photos. Gig Pic, in a way, has a few similarities to Cigar Dojo in that it's really trying to bring together a community, but in this case it's music fans. Being able to instantly upload photos allows people to experience live concerts (through photos at least) in real-time. You can even check out who's coming to your city next with their handy events calendar.
Link: Gig Pic
App Maker: Shoutem (Our review)
YOGABODY
Type of app: Podcast/fitness
Special Features: Podcast streaming, store, instructional videos
About this app: YogaBody started off as a simple podcast, but due to the ranking challenges of the Apple store, the publisher decided to create an app as a means of alternative marketing for the show. Not only can you stream the podcast easily from the app, but you can also follow along with videos and images as part of yoga 'challenges'.
Link: YogaBody
App Maker: Shoutem (Our review)
AppInstitute App Examples
WIRED CAFE BAR
Type of app: Cafe/Loyalty/Food Ordering
Special Features: Coffee stamp card, client login, menu/ordering, special offers/discount coupons, message centre.
About this app: The Wired Cafe Bar app is a small business in Nottingham, UK. They use client logins to create a more personal experience, and use loyalty features to reward their regulars with free coffees. You can also order ahead by simply clicking on menu items, adding them to your cart, and paying on checkout.
Link: Wired Cafe
App Maker: AppInstitute (Our review)
HELP LOCKS
Type of app: Locksmith/small business
Special Features: Burglary map, online store, booking form
About this app: This unique app not only allows you to book locksmith services directly from the app, but it gives you a map of burglaries (updated monthly), alerting you to areas you may need their services more frequently. This is good news for people such as landlords or home buyers. You can also buy specialised home security products via the app.
Link: Help Locks
App Maker: AppInstitute (Our review)
Swiftic (formerly Como) App Examples
THE GENTLEMEN'S BARBER
Type of app: Small business/booking
Special Features: Image gallery, booking feature
About this app: This app is pretty self-explanatory, it's an app for a small barber store in New York. You can browse the image galleries, by barber, to pick out your next do. And you can also book online via their mobile or full site. Unfortunately most of the app directs you to the website, so it can be quite slow to load at times.
Link: The Gentlemen's Barber
App Maker: Swiftic (Our review)
THE FLEURTY GINGER BOUTIQUE
Type of app: Online store
Special Features: Loyalty stamp card, online store, discount coupons
About this app: While not the prettiest app, this is a good example of how small stores use the online space. Loyalty is key here, with the women's clothing store app offering both stamp cards and discount coupons. It's worth noting that you can buy, and pay, all from within the app too, with a product catalogue created entirely from scratch. This is one benefit that Swiftic have over some other app makers, some of which only allow online store integration.
Link: The Fleurty Ginger Boutique
App Maker: Swiftic (Our review)
AppYourself App Examples
VINCENT VEGAN
Type of app: Small business
Special Features: online booking feature (catering, not food ordering), location feature
About this app: Another small business app, this time from a food truck in Germany. The Vincent Vegan app showcases their menu, whilst also allowing people to book in catering straight from the app. Oh, and as it's mobile, it has a handy 'locate us' feature too. You can find all the other basics there too, such as operating times and contact details.
Link: Vincent Vegan
App Maker: AppYourself (Our review)
Final thoughts
Now you've seen some of the things that are possible with app makers. It's also worth noting that all of these apps use the various push notifications available to them too. Of course, with a low-cost solution that tries to cater for many skill levels, there are always limitations. It's the app maker's balance between keeping the backend simple enough for all users, and including as many popular features as possible.
For a better idea on some of the things you can and can't do with an app maker, have a read of our in-depth post covering many types of app categories. If you have any stories, questions or comments, we'd love to hear from you. Just drop us a note in the comments.